How interesting is the food debate. What to eat, when to eat, and what to eat with what. I personally eat mostly 30% meat and 70% vegetables. Very few carbs, some dairy, nuts and seeds. I am rarely unwell; but we are all so different. Here are some ideas for vegetables as the meat debate is too difficult to navigate.
The TiC Team found Hum Honey at the Maleny Expo and we were very impressed. Check it out if you are on the Sunshine Coast, and say Hi to Leisa, 'The Bee Lady', or follow the link below to the website.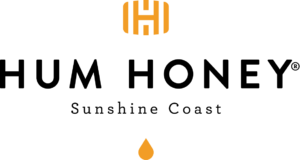 Our passion is to bring you the purest, raw honey from our free- range farm on the Sunshine Coast Hinterland. There is no other taste like it! When it comes to production, Hum Honey is proud to be a boutique business. This means your honey has been hand-harvested, hand-produced and most importantly hand-loved.
Thanks for Tuning in! The comments and articles from the TIC Community (that's you), will be added here as they are received. Please send your comments or articles, including links to your source (if any), by clicking the button below:
While you are here, please drop in on the 'Artfull Ambulator'. Follow his wonderful journeys around our Global Village….Nice one Danny!
It's worth traveling to Bargara to check this place out the Of The Earth Juice Bar! Meet Rebecca there for a chat, or just follow the link below to her website to learn more about healthy eating.